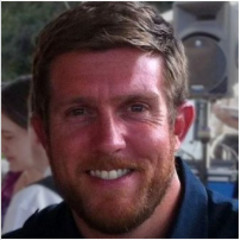 Kris Kaufman
Environments and Lighting for VR / Games / Film / TV
Los Angeles, United States of America
Summary
My entire life I have been creating visual art. Being trained from a young age, earning my BFA in oil painting from the Maryland Institute College of Art before falling in love with the possibilities of computer generated art. I now have 17 years of professional production experience creating a wide variety of 3D content. I've led teams in the creation of environments for feature films, television, interactive experiential design, virtual reality, AAA game cinematics, and medical animation.
Skills
rendering
compositing
modeling
lighting
shading
Software proficiency
Experience
Environments & Lighting for / Games / TV / Film / Education at Freelance

Boise, United States of America

I specialize in digital environment and prop sculpting, texture & shader creation, UV layout, retopology & optimization for real-time rendering, scene layout, and lighting for education, games, tv, and film

Senior Unreal Engine Lighter / Asset Creator at Happy Mushroom

Los Angeles, United States of America

June 2018 - November 2018

Build and light scenes in Unreal Engine 4 that are projected onto an AR wall for set extension on a live action TV series.

Senior Environment Artist at Whitemoon Dreams Inc

Pasadena, CA, United States of America

Creating environments for virtual reality games.

Realtime CG Generalist at Swihart Studios

Santa Clarita, CA, United States of America

December 2016 - January 2017

Creating 3d environments for interactive experiential design.

Lead CG Generalist at Blur

Culver City, United States of America

In charge of look development of cinematic scenes for games, film, and television. Environment modeling, shading, lighting, character and fx integration, rendering and compositing. In charge of establishing working scenes for the purpose of disseminating to teams of artists.

CG Generalist at Blur

Venice, United States of America

Environment and prop modeling and shading. Lighting, rendering, and compositing.

Senior CG Artist at EyeMaginations

Towson, MD, United States of America

In charge of creating every aspect of a series of medical animations, from initial concept and stroyboarding all the way through post production.